Top 5 Ways Web Forms Can Improve Your Website
Web forms are a powerful and versatile tool in the arsenal of any web designer, blogger or business owner, beginner or otherwise. With a little creativity and some attention-grabbing copy, the ways a web form can improve a website are endless. Here are five ways a web form can boost your results, with some inspiration to achieve each one.
1. Improved Profitability
If your website is made to make money, profit will be a key consideration in all of your decisions about the site. A web form can help you make more money in a number of ways. The most obvious is including an e-commerce aspect, offering products or services via an online store.
Creating a landing page to present some kind of offer is one of the most profitable ways to create an online marketing funnel. At the end of your landing page should be a web form where people can submit their e-mail address and click on the "call to action" button.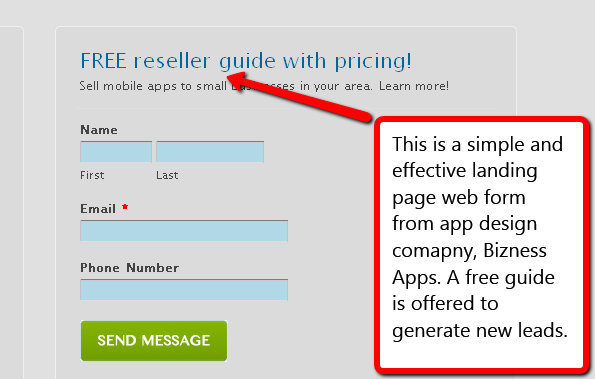 Remember, don't request too much information in landing page forms as you could lose reader's interest if they have too many fields to fill in.
2. Building a Mailing List
There are a number of ways to use web forms to build an e-mail list. The most obvious is to have a simple opt-in form on your homepage as you've likely seen regularly around the web.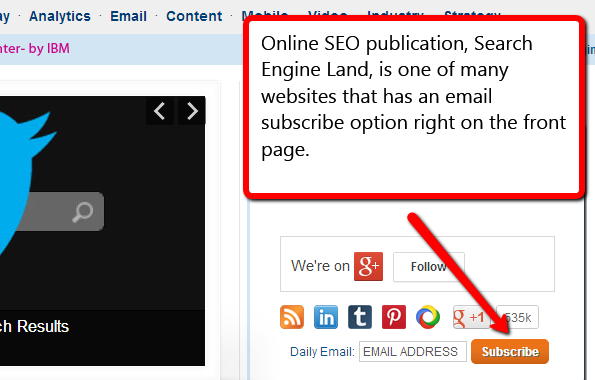 However, you can also use opt-in forms at the end of blog posts and elsewhere on your site. Web forms can be set up so as to segment your lists and help you keep track of your customers. For example, different people might be interested in different parts of your business or blog.
3. Improving Interaction to Boost Search Engine Optimization
A common and simple web form can be found in the comments submit section of many websites. Consider encouraging people to leave comments with a short message asking them to do so. You can also perhaps spark controversy or debate at the end of an article. This can be a great way to encourage people to use these simple web forms.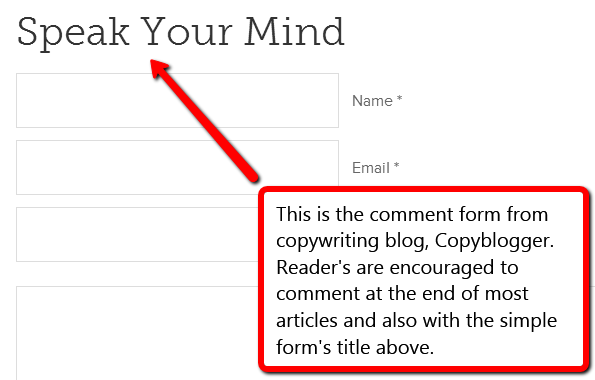 This has the added benefit of boosting your search engine optimization in Google. With people interacting with your site, it's seen as a positive signal that your site is popular and that people find your content interesting.
4. User Feedback and Market Research
One good example of market research would be to encourage people to take part in surveys regarding your website, product or service. This is a great use of web forms to get real-life data from your customers or potential customers.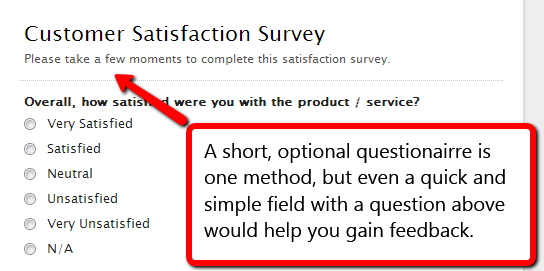 A less frequently used strategy though is the following. If you have an opt-in form on a landing page, blog page, homepage or anywhere else, include a field saying something to the effect of this can work wonders:
"What do you think of our website design? Let us know below..."
You could also ask which product or service they'd like to see on your site. This offers a less obtrusive market research opportunity that engages people with you in a constructive way. Choosing questions that entice people to voice their opinion will always help to encourage interaction.
5. Finally, a Point on User Retention
All of these points come towards one grand final goal. You can encourage a community through people leaving comments and gather customer feedback to make sure you provide people with what they're looking for. You can provide useful and desirable e-commerce services and a great newsletter or blog content via your e-mail list. This means you can keep more readers, users or customers in the long term and enjoy a more successful website.
Policy
/
Copyright © 1998-
2023
GO WEB DIRECT GROUP LTD. / SnapHost.com / 100forms.com